Starting your own business is exciting. Well done! If you're thinking about forming your own limited company, it's well worth taking advice from our experts. It's not as easy as you think.
Save time, save money and keep wholly compliant with all the professional guidance you will ever need from the team here at Ayres Bright Vickers
Why set up a Limited Company?
Incorporating a limited company, rather than setting up as a sole trader could be the best way to protect your status as a business owner.
Simply defined, as a sole trader, should a creditor make a claim against you, your personal assets could be at risk. In brief, you could lose a great deal more than you planned for: your vehicle, savings, even your home.
With limited liability, it's only the value of the business that's under scrutiny. Your personal assets are safe.
What can Ayres Bright Vickers Offer You?
We offer a full range of advisory services for business owners who wish to set up as a UK limited company. Ayres Bright Vickers can set everything up electronically.
You're ready to go.
Your Business Name
Consider 2 or 3 different ones (in case your first choice is taken) for us to register your unique company name. The good news is that from now on, no one else will be able to trade under that name in the UK.
Director Registration
You must have at least one named Director. We'll take care of everything, including any shareholders involved and a Company Secretary, if required.
Shares
Normally, ABV will recommend that the initial share capital is 100 shares. Talk to us about what the most appropriate share structure is for your circumstances.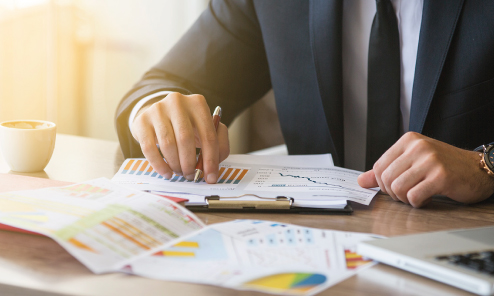 Company Objectives
We'll discuss what your business does as HMRC will need this information.
Where are you?
You'll need a registered address to which the statutory forms will be sent. If required, you can use our address as the company's registered office address. Talk to us about this
The complete package for your business
Your business may need to be registered for VAT.
Ayres Bright Vickers will be pleased to deal with your VAT registration and to set up a PAYE scheme if appropriate.
Our formation package also includes a Certificate of Incorporation, Memorandum and Articles of Association, the setup of your company's Statutory Records and the provision of your first Board minutes and share certificates.
We'd be pleased to hear from you, so contact us today. Getting things right first time will enable you to start trading immediately. Now then. Have you got your business cards?
Get In Touch
If you'd like us to help with your tax affairs, it will be our pleasure to do so.
Our Services
Please browse our services to see how we can help you

Business & Advisory Services
Ayres Bright Vickers offers a range of accountancy and taxation services, strategic business planning advice and business and advisory services to businesses of all sizes and industry sectors, including contractors and sole traders.

Personal Services
We offer a wide selection of personal taxation services to help you meet your obligations to HMRC. With our expertise, we aim to save you time – and stress.

Taxation Services
Tax is one of life's certainties. Stay compliant and total within the law with Ayres Bright Vickers. We may even be able to help you keep more of your hard-earned money in your bank account.